Check Out Our Fiber Projects
Twin Valley is bringing high-speed internet up to 2 Gbps symmetrical to rural Kansans with a mix of fiber to the premises and next-gen fixed wireless.
Learn About Our Fiber Projects
Just for Fun
Best Shows to Stream of 2021
November 5, 2021
Sure, a lightning-fast Internet connection can transform practical online tasks like videoconferencing and your daily telecommute. That's all good stuff. But at six-o-clock on a Friday night, hopefully the download speed of that enormous (and enormously boring) spreadsheet will be lower on your priority list.
Here are some of our picks for great streaming shows to watch when you get that all-important downtime.
---
The IT Crowd (Netflix)
First up, a blast from the past … and practically compulsory viewing if you've ever had to explain computers to a technophobic Great Aunt.
The IT Crowd chronicles the adventures of a trio of socially awkward IT engineers as they struggle to make sense of corporate life. Our highlight has to be when the Internet is portrayed as a little black box stashed away at the top of Big Ben. You know, to make sure everyone gets good reception.
The tech is dated, the cultural references are decidedly British in flavor, and the characters are unapologetically absurd … but somehow it all comes together to make a show that gives good bang for your binge-watching buck.
---
Little Fires Everywhere (Hulu)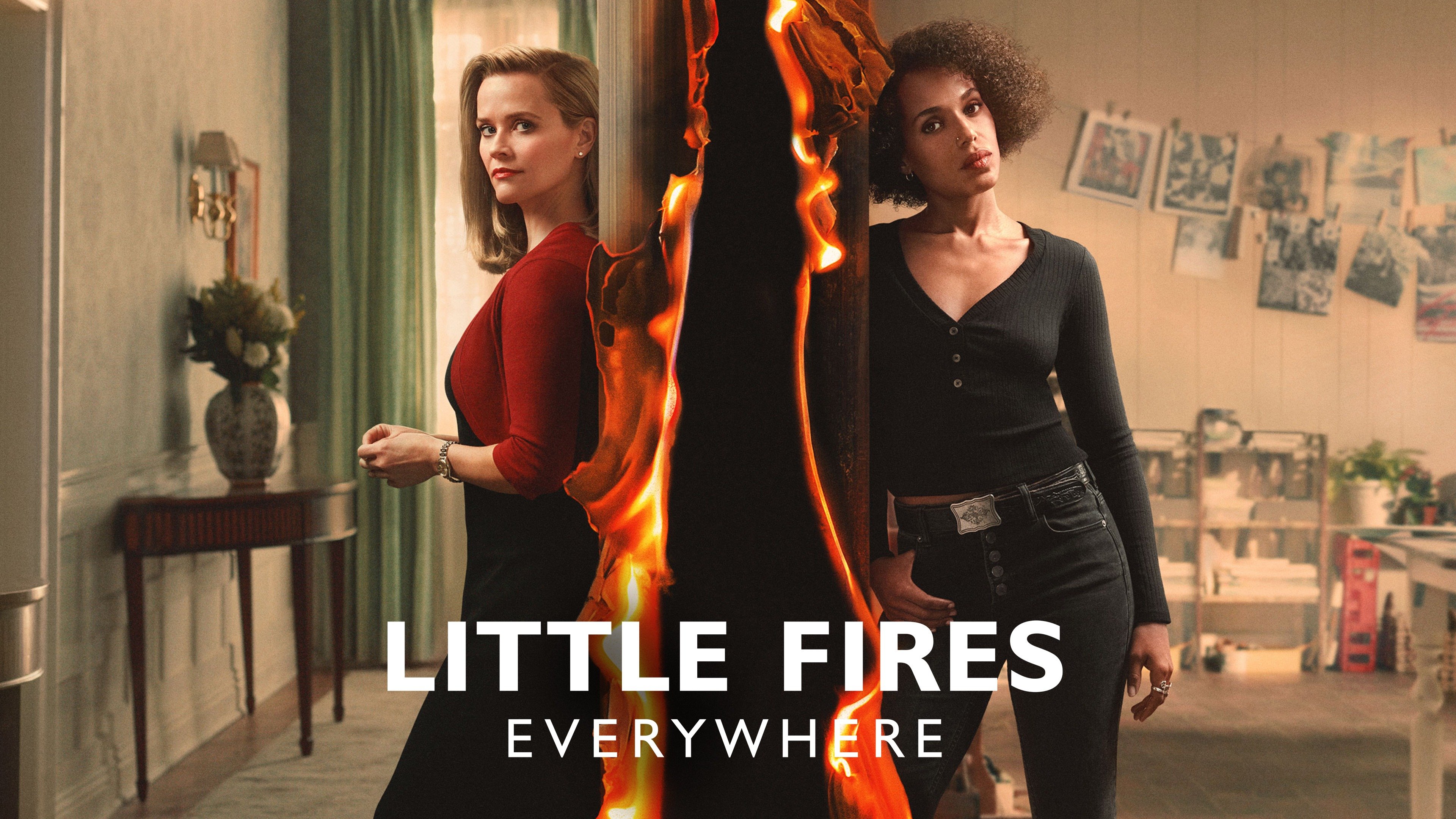 This show lights a fire (literally) right from the opening scene! The Richardson family's perfect home is burning down, the result of Arson. Suddenly, we jump back in time to learn the events a year ago that brought us to this point. The show also explores the "weight of secrets, the nature of art and identity, the ferocious pull of motherhood – and the danger in believing that following the rules can avert disaster," according to Hulu.
---
Cobra Kai (Netflix)
OK, this might date us a little, but remember the iconic Eighties movie, Karate Kid? That scene where Danny executes a flawless crane kick to win the All-Valley Karate Championships … Whew. Now that's some rad cinema.
Over three decades later, believe it or not, there's a sequel. You'll find all the stuff that made the original cooler than MacGyver: power guitar ballads, nerds learning karate, chase scenes at the mall. You know the deal.
But Cobra Kai isn't just a sequel; it's a modern retelling of the underdog story. This is a far subtler tale, where the original characters gain new depth, more complexity, and yes … much cooler hair. But there's still that delicious flavor of good triumphing over evil that made the original movie a classic.
Now in its third season, with Cobra Kai you have well over twenty hours of Eighties-themed joy lying in wait for you.
---
Mr. Robot (Amazon Prime)
Another one for the tech-inclined, Mr. Robot is a dystopian thriller about a computer security engineer who trades in his white hat for the ominous black cowl of a cyber vigilante.
The thing that elevates this tale above the usual hacker storyline is its surrealism. You never know if you're seeing events as they're actually happening or if you're seeing the protagonist's skewed take on reality as his world slowly unravels into madness and chaos.
Keep an eye out for a disheveled Christian Slater playing an uncharacteristically edgy role. Mr. Robot is one for those adults who don't mind their entertainment on the shadowier side of relaxing.
Oh, and fair warning: you may want to take notes. This story gets complicated fast.
---
Eureka (Amazon Prime)
Let's lighten things up a bit with Eureka. This streaming show is about an average sheriff working in an ordinary rural town somewhere in the Pacific Northwest. Or …(queue mysterious music) … is it?
The town of Eureka just so happens to be a top-secret government facility filled with science prodigies, engineering visionaries, and the occasional super-villain who wants to take over the world.
This show is just ridiculously good fun, with playful plots aplenty about odd inventions that threaten to unravel one time-space continuum or another. If you like time travel, robots, and parallel dimensions, Eureka is definitely your jam.
We highly recommend this show if you're looking for something light 'n easy that'll keep a nine-year-old and a ninety-nine-year-old equally entertained. Also, it has the Maytag guy in it. So there's that.
---
And for a bit of variety…
Of course, you can always jump onto YouTube and just follow your nose. Here are a few fun channels to get you started:
Happy Streaming!